On December 1st, jurors in Dallas Texas returned a verdict against Depuy Orthopedics for more than a billion dollars.  There were more than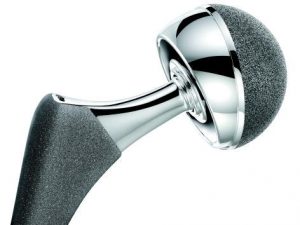 40 witnesses that testified during the 10 week trial. The jury deliberated for nearly eight hours before returning the verdict that awarded $32 million in actual damages and $1.009 billion in punitive damages.
The six plaintiffs involved in the trial suffered serious medical complications caused by defective metal-on-metal Depuy Pinnacle hip implants. The jurors found that DePuy Orthopaedic misled doctors and patients about the safety of its Pinnacle hip implant, and the device can deteriorate bone and tissue leading to severe pain and the need for revision surgery.
Depuy, a subsidiary of Johnson & Johnson, is still faced with more than 8,600 Pinnacle-related lawsuits, which have been consolidated in federal court in Texas.
Mark Lanier, the lead lawyer for the plaintiffs in the multi-district litigation, said that "once again, a jury has listened to the testimony of both sides, and returned a verdict affirming what we've known all along: a responsible company would settle these cases and take care of their injured consumers, rather than forcing them through expensive and vexatious litigation just to delay justice." Lanier added that the verdict was a loud and clear and message that Johnson & Johnson has "a really nasty part of their business they need to clean up."  Depuy attorneys say they plan to immediately appeal the decision.
In March of this year, a Dallas jury awarded more than $500 million to a group of plaintiffs who suffered similar complications from Depuy Pinnacle hip implants. The judge in that case, who also presided over this week's ruling, later reduced the amount of awarded damages to $154 million.  Both sides have appealed that ruling.
In light of these recent verdicts, many believe the time has come for Johnson and Johnson to seriously consider settling the thousands of pending lawsuits related to the Depuy Pinnacle Hip Implant.  "They may think they have good defenses to these claims, but they don't seem to be working with juries," Erik Gordon, a law professor at the University of Michigan who specializes in how drugs and medical devices are developed and regulated, told reporters. "There's no easy way out of these cases now that they have a billion-dollar verdict against them. They better start thinking of how they can settle these claims before the price goes up any more."
Another bellwether trial involving claims by 10 Depuy Pinnacle hip recipients is scheduled for September 2017.
While settlements have been reached in many of the cases filed against the manufacturers of metal-on-metal hips and modular hip implants, lawsuits continue to be filed in courts across the country.  The defective product attorneys at Suthers & Harper have represented numerous individuals who were surgically implanted with metal-on-metal hips in lawsuits against DePuy Orthopaedics, Stryker Orthopaedics and other manufacturers of hip replacement products.  The law firm has successfully resolved a large number of these cases, and continues to investigate and pursue cases on behalf of individuals who have suffered injuries as a result of defective hip replacement products.  If you or a loved one believe you have suffered injuries as a result of one of these hip implant products, or your orthopedist has recommended revision surgery to remove the defective hip replacement product, contact the experienced defective product attorneys at Suthers & Harper on our toll free number, 1-800-320-2384, or complete and submit the contact form on this website, for a free consultation.