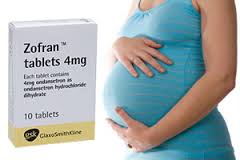 Suthers & Harper is actively investigating cases of birth defects caused by the drug Zofran.  Recently, several medical studies have identified an association between Zofran (ondansetron) and birth defects.  The manufacturer, GlaxoSmithKline (GSK), promoted the off-label use of the drug as a remedy for morning sickness in addition to its approved use as a drug for controlling nausea and vomiting after chemotherapy and surgery.  However, Zofran was never approved for use during pregnancy, but GSK chose to market the drug to doctors treating pregnant women with morning sickness.  Although it is not illegal for doctors to prescribe medications off-label, it is illegal for drug companies to market drugs for off-label uses. In 2012, GSK agreed to pay more than $1 billion to settle allegations that it illegally marketed medications – including Zofran – for off-label use
The results of studies done on Zofran's risks to a developing fetus are very troubling.  Because morning sickness most often occurs during the first trimester, the pregnant mother is taking Zofran at the infant's most critical and fragile stage of development, when drugs can do the most damage. Birth defects that have been linked to Zofran include the following:
Cleft lip
Cleft palate
Heart problems such as septal defects (holes in the heart)
Kidney malformations
Club foot
Craniosynostosis: a condition characterized by an abnormally shaped skull that sometimes may not leave enough space for the brain, leading to mental impairment and vision problems
Jaundice
Fetal death
If you took Zofran during your pregnancy and your child suffered any of the above listed injuries call Suthers & Harper at 1-800-320-3284, or fill out a contact form at the firm's website, www.sutherslaw.com, to discuss your potential Zofran birth defect lawsuit.  The firm has represented many victims injured by dangerous drugs and defective medical products. Such lawsuits are pursued under a contingency fee basis, meaning that there are no attorney fees unless a recovery is obtained.  If your child has suffered one of the serious injuries listed above, you should not delay in consulting with an attorney who is experienced in handling dangerous drug cases.