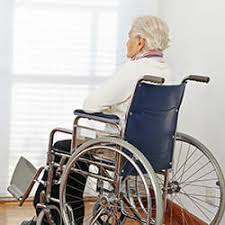 A recent study, conducted jointly by Harvard and Vanderbilt medical schools, found understaffing in 75 percent of nursing facilities across the United States.  The study published in the Journal of Health Affairs, obtained data from the Payroll Based Journal (PBJ) to analyze the staffing levels of more than 15,000 nursing homes. The researchers examined the staffing levels of registered nurses (RN), licensed practical nurses (LPN), and nurse aides, relative to the number of nursing home residents they were caring for.  One of the more alarming findings from the study was that 75 percent of nursing homes were rarely in compliance with what the Centers for Medicare & Medicaid Services expected their staffing level to be, based on the needs of their residents. Additionally, the researchers found that 70 percent of facilities self-reported false numbers to reflect a higher total of nursing home staff.
In the United States, an estimated 1.5 million individuals receive care from nursing homes each day. Many of these individuals are living with serious physical and cognitive impairments, leaving them frail and vulnerable in a facility without sufficient staffing to meet their needs.  When nursing homes are understaffed, nurses scramble to deliver meals, assist bedbound residents to the bathroom and answer calls for pain medication. Essential medical tasks such as repositioning a patient to prevent bedsores, or responding to a bed alarm, can go overlooked when a nursing home doesn't have sufficient staffing, many times leading to tragic consequences.
Suthers & Harper has been fighting for victims of abuse and neglect in nursing homes for nearly three decades. The attorneys at Suthers & Harper have seen time and time again the tragic results that can come about as a direct result of nursing homes not having enough to staff to properly care for its residents.  If you suspect or know of neglect or abuse of a loved one inside a nursing home, contact the experienced nursing home attorneys at Suthers & Harper. Our attorneys have the knowledge and resources required to hold nursing homes accountable. Contact us now online or toll-free at 1-800-320-2384 for a free consultation.